DIGIPIEDRA
Yuda's website.
Return
HAUNTED COMPUTER LARP
Dreamed 06/01/2022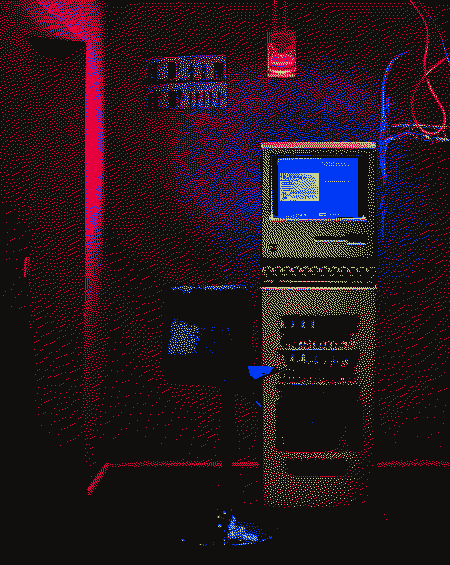 The living players of a cyberpunk-themed LARP thought that once someone's character died, they had to leave the setting. However, once dead they were informed of a secret: the dead could keep spectating the game by way of "haunting" a public computer.
Public computers were scattered across the LARP area, and were all connected to a small local area network (not the Internet) used for communication among players. A dead player could choose one of these machines and fit inside of its case, watching the screen from the inside and having some limited control over the cursor while the living were using the computer.